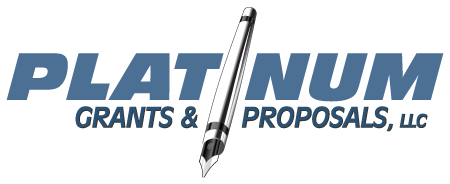 "Giving your proposals a "Touch of Platinum."
ABOUT US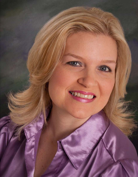 Heidi Platt, Founder and President of Platinum Grants & Proposals, is a chemical engineer with more than fifteen years of engineering and project leadership experience. Not only has she written and assisted with many winning government proposals, she has also had the responsibility of managing some of these government contracts.
Prior to forming Platinum Grants & Proposals, Heidi was the first Director of the Proposal Assistance Program at Techshot, a highly-regarded, high tech engineering firm in Indiana. Heidi assisted businesses with the development of federal and state proposals by providing outlines, guidance during the writing of the proposal, reviews, technical analysis and input, and schedules. She often had the role of teaching clients the process of preparing and submitting an SBIR/STTR proposal.
At Techshot, Heidi also performed the roles of materials and project engineer. As materials engineer, Heidi provided technical guidance to engineers for all material design requirements. She also supported verification and validation activities and collaborated with the designers to ensure that the materials in their designs were utilized safely and met or exceeded the National Aeronautics and Space Administration's (NASA's) requirements. As project engineer, Heidi developed SBIR proposals and managed multiple research and development contracts with NASA. She coordinated the functions of design, development, testing, purchasing, and fabrication.
Heidi earned her Bachelor of Science degree in Chemical Engineering from Purdue University, West Lafayette. She began her career working as an engineer for Northern Indiana Public Service Company (NIPSCO), a utility company in northern Indiana. Her roles at NIPSCO included Engineering Resource Leader and Chemical Department Manager. As Chemical Department Manager, she managed supervisors and union chemical technicians. In this capacity, she also began to develop her skills in management, promoted teamwork, and managed a million dollar departmental budget.
Heidi's unique background and experience both provide the required qualifications needed to help give your proposal a Touch of Platinum.